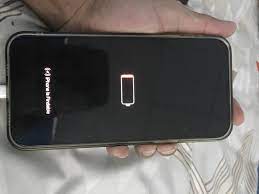 What Does iPhone Is Findable Mean When Dead?
The "iPhone Is Findable" message is a helpful security feature that helps you locate your iPhone when it's lost or misplaced.
The device stays on a low power state and acts like an AirTag, allowing other iOS devices to pick up the Bluetooth signal and send it back.
This is important for finding a dead iPhone. It's still traceable through Apple's Find My network.
Find My feature
Losing an iPhone is one of the most dreaded events for most people. The phone contains a lot of personal information, including credit card numbers and bank accounts. Having it stolen is another nightmare.
But even if your iPhone is dead, you can still track its location with the Find My feature. However, you will have to enable the feature on your device.
When you enable the feature on an iPhone, a message will appear asking you to enter your iCloud account and password. After you provide those details, the feature will begin tracking your phone.
The app will then display the last location of your device on a map, and you can also see walking or driving directions to where it is. You can also use the "Play Sound" option to help you locate your missing device.
In addition, the app will also send you a notification when your iPhone is found. This will give you a chance to notify the person who found it or contact Apple Support.
If you do not have a device that uses iCloud, you can still locate your lost iPhone using Google Maps. This can be very useful because it will help you retrace your steps by recalling locations where you have visited since the moment you left your device behind.
You can also use the app to set up Lost Mode, which will display a custom message and phone number so that you can be contacted in case your phone is found. This way, you will have a chance to recover your device and keep your data safe.
Another helpful thing you can do is to update the software on your iPhone. This will ensure that the Find My feature works properly. You can check this by going to Settings > General > Software Update.
Express Cards with power reserve
When your iPhone is dead because it is low on battery, iOS continues to run in a different mode. This feature, which enables your device to perform basic functions such as making a credit card payment, unlocking your car and even displaying a map, is known as Power Reserve.
This feature is available on iPhone XS, XS Max and later models. It uses a relatively small amount of battery to enable these basic capabilities for up to five hours, depending on your battery. You can check out how long this function lasts by pressing the side button on your device, or by examining the screen.
The most interesting aspect of this feature is that it actually works. The iPhone XS and newer models actually have an embedded NFC chip that can handle the task of completing an express card transaction, with no Face ID or Touch ID required for verification.
To make it even more impressive, the iPhone XS and newer also has an A12 Bionic processor which is capable of handling this feat of electronics. In fact, it is so good that it is able to read FeliCa based Suica and Student ID cards, along with China Transit Beijing and Shanghai transit cards, all without the need for an extra battery pack or external charger.
As a result, the new iPhone XS and iPhone XS Max have a better looking interface than their predecessors, as well as a nifty feature called Power Reserve that will let you use some of these more advanced features even when your battery isn't so bright.
Bluetooth
A dead iPhone can be an intimidating prospect – especially if you've been using the device for keyless entry into your car or to check bank cards. But you can still find the device if it hasn't been switched on for a while, thanks to Bluetooth technology.
Bluetooth is a wireless networking standard used to connect devices, such as keyboards and headsets, with each other over short distances without the use of cables. It works by transmitting data over 2.4 GHz radio waves in the unlicensed ISM band, which includes frequencies commonly used for cordless phones and other devices.
The core of Bluetooth is a radio-frequency (RF) transceiver, a small unit that uses a frequency-hopping mechanism to keep up with the radio signals from other nearby devices. This makes it possible to operate a personal area network (PAN) of up to 10 meters (33 feet).
Typically, Bluetooth devices are paired with each other to form a trusted relationship between them. This allows them to communicate in a secure way, using encryption.
However, not all Bluetooth devices require this pairing process. Some devices may simply advertise their presence to other compatible devices by broadcasting special packets, called advertising messages. These packets contain information about the device which other suitable devices will then listen for, and select from, to discover it.
The most common way to find Bluetooth-enabled devices is to use a mobile phone or a computer with Bluetooth capabilities. In most cases, these devices are already Bluetooth-enabled by default, so you don't have to install any additional software.
You can also turn off Bluetooth on your device if you're not using it or if you don't want other people to be able to use it. This is the safest option and will prevent unauthorized users from connecting to your device.
Another way to locate your device is to use Find My iPhone, a free app that lets you track it. Its location feature sends a signal to your friends or family when it finds your phone. Once it's found, you can view its last known location on the map.
Location tracking
Whether you're worried about your kid's whereabouts, or want to know the whereabouts of someone you care about, finding an iPhone that is dead can be a scary situation. Fortunately, there are some ways to track the device without exposing its location to the world or risking someone getting hurt.
One way is to use a GPS-tracking app on your lost phone or another device that's logged into the same iCloud account. This will allow you to pinpoint its exact location and send notifications if it's found. You can also find a lost iPhone using your Apple Watch or the Find My app.
The other option is to disable location tracking altogether. This can be done through the Settings app on an iPhone or iPad.
All major tech companies and apps collect data about their users' locations, and iOS allows you to restrict which ones can use this information. It's useful for some apps (like ride-share services), but it can be a privacy concern if you don't want to share your location with certain apps.
Many apps on an iPhone request precise location tracking permission by default, but you can change that by unchecking "Precise: On" in the settings menu. That will prevent the app from using your location in the future, but it's not always necessary.
You can also turn off location tracking by clicking the Location Services toggle under Privacy in the Settings app. The toggle should be green by default, and you can slide it to the left or right to switch off the feature.
To check if an app is still collecting location data, you can toggle on the Status Bar Icon under System Services in the same menu. This will show you an arrow icon in the status bar when an app or other service is accessing your location.
When you do that, you can choose to enable "Ask Next Time Or When I Share" for each app, which will ask you when it wants to use your location next. This is the best choice if you don't mind the data collection, but don't want to completely block it.